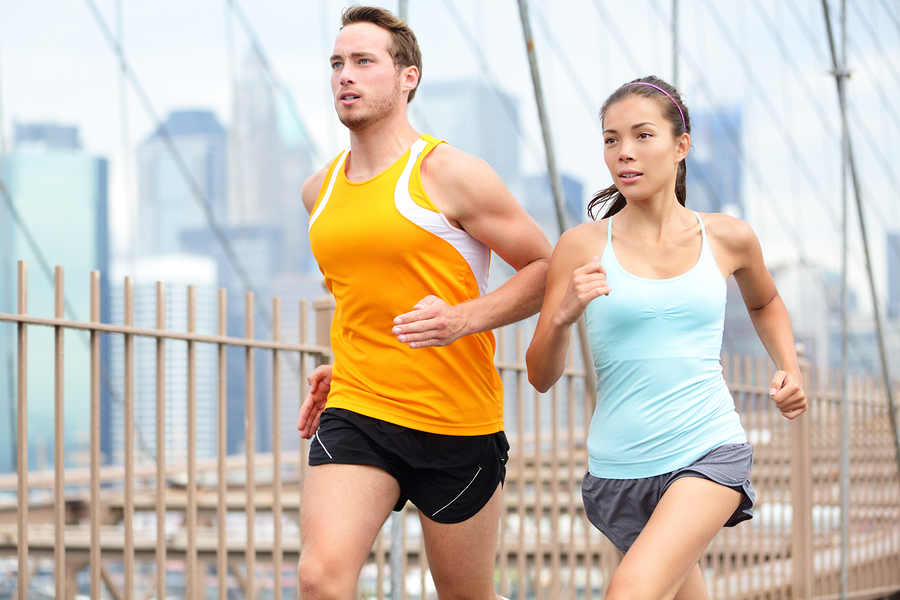 Beginner Runner Tips
    If you are thinking about starting to run, it can be a bit overwhelming if you don't know what to expect. From how long you should run for, to running shoes, and gear. For you new runners, here a few things to consider before you start your journey. Congratulations!  You are about to enter a fantastic journey!
Don't expect it to be easy
[pullquote align="full" cite="" link="" color="#ff9900″ class="" size=""]

Don't use how hard or how easy it is when you first jog as a gauge on whether or not you should become a runner. Just know right now as you read this, that starting isn't easy. You have to get your body conditioned to running before you get to a place where jogging becomes enjoyable. So you definitely don't want to judge yourself or running first time out. If you can only run for two minutes when you first start jogging, that's totally okay. Run for two, walk for 10 minutes, and repeat. Build on those numbers, running more and walking less. If you commit time to running a few times a week, you will be amazed at how quickly your body adapts and you make progress.

[/pullquote]

Connect with Couch to 5K
[pullquote align="full" cite="" link="" color="#ff9900″ class="" size=""]This popular program has turned many couch potatoes into runners. Get your own day-by-day training schedule you can follow and be ready to rock your first 5k in nine weeks. Download thecouch to 5k app and it can provide you with a schedule to build up your stamina and your miles. Signing up for your first 5k race is exciting. Registering for a race several weeks in the future can motivate you to run today. Your first 5k is a great accountability partner too as you see that date marked on your calendar. Get psyched to meet new people and catch the race day energy and buzz. Good times![/pullquote]
Realize the benefits of running
[pullquote align="full" cite="" link="" color="#ff9900″ class="" size=""]
If you have always wanted to run, but you lack the oomph to start, here's a motivational list for you on the benefits of running:
Get a great cardiovascular workout that torches calories and makes you sweat.
Alleviate stress, boost mental clarity and improve your mood.
Eventually you can experience runner's high ( endorphins that result from the right amount of challenge to your body)
Hold on to those youthful looks — fights the aging process and prevents muscle and bone loss caused by aging
Helps improve your health by fighting disease and reducing your risk for heart attacks. Also helps with good cholesterol while lowering your blood pressure. Oh, and it boosts your immunity too.
Gives you a sense of accomplishment and confidence.
[/pullquote]
Buy the shoes
[pullquote align="full" cite="" link="" color="#ff9900″ class="" size=""]Even first time runners should get the right shoes to protect your body, optimize your experience and motivate you to lace up. Spare no expense on the right running shoes. They should last you quite a while (around 300-400 miles) and they can help prevent injury. Go to a specialty running store where store personnel will watch you jog on a treadmill and advise you on the right running shoes for the individual way you run (whether your feet pronate or supinate).[/pullquote]
Read full article here