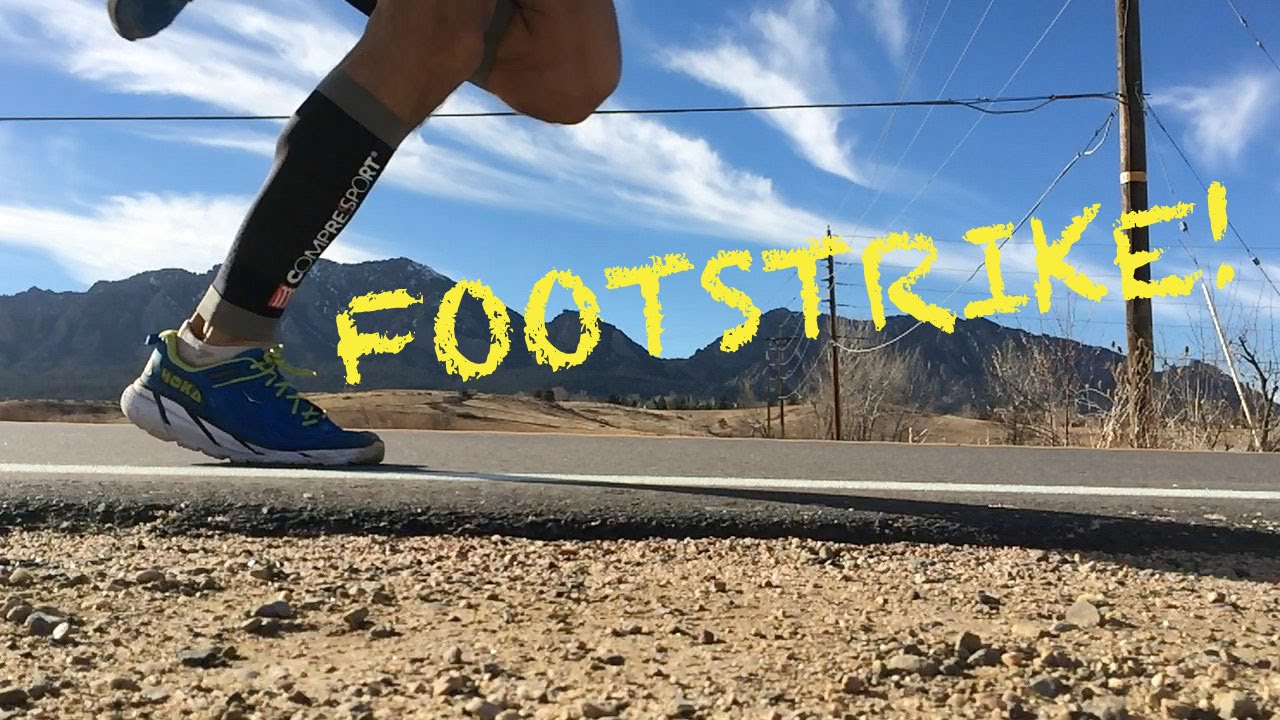 Foot Strike Techniques
       There's always much debate about foot strike and what is best for you as a runner. What there is no debate about though, is that proper running form and foot strike has many benefits, these include:
• Using less energy to run fast
• Reducing the risk of pain
• Using your body's natural shock absorption
• Minimizing the up and down "bouncing" with each stride
• Distributing your running workload optimally to avoid fatigue and injury
 
 Here is what Running Competitior has to say…
 Most of the tenets of good running form are universally agreed upon by coaches, athletes, physiologists, form gurus and shoe designers: an upright postural alignment with a slight forward tilt, a compact arm swing and short strides that result in a cadence of 180 steps per minute or higher.
But the one thing that still seems to be a stickling point is footstrike, how and where your foot hits the ground. Certainly there is a distinct difference between heel-striking, a midfoot-striking gait and running on your forefoot. Various studies support the pros and cons of each style, but the impacts also vary considerably among individual runners. So what's best for you?

Find out how to make running easier:
Running Drills

Free 30 Day runner specific Exercise Challenge

Strength and Mobility Exercises

Postural and Stability Exercises

6 and 12 Week Training Plans

Step by Step Coaching

Audio running cues

Knee rehab program
[ninja-inline id=7443]