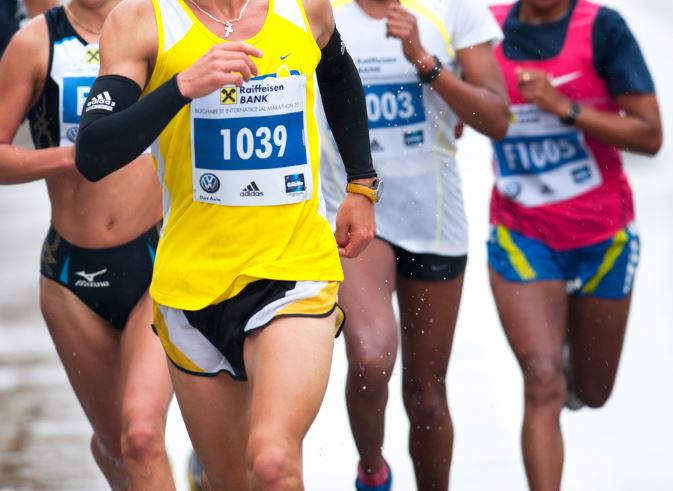 5K Tips
Are you getting ready for your first 5K? That's awesome! Congratulations! You will feel so inspired to keep going after your first one. It becomes addicting! But before you hit the pavement, there are quite a few running tips that you should know. These key things will help you prepare yourself and get the very most out of your race. Have a great time and good luck!
Get Your Z's Two Nights Before. Pre-race jitters tend to strike the night before the race, interrupting your sleep. When it comes to running for beginners or even experienced racers, trust that this is normal and will not influence your race. Prepare yourself instead by getting quality sleep two nights before the race and taking that day completely off from any activity.
Keep It Light. During race week, your running mileage should decrease. At this point, your training is really about "storing up" rest so your legs are ready on race day. During the week, include two to three short runs with a few, small pick ups — short, snappy segments that get your legs moving faster and prepare you for the faster tempo of the race — to keep your legs fresh. Two days out from the race, take a day off for total rest. The day before the race, do a short (20-minute) run with up to five pick ups under 45 seconds to sharpen your legs.
Fill the Tank. On race morning, be sure to eat the breakfast you've practiced in training. Aim to eat about two hours prior to the race. Keep it simple — a bowl of oatmeal with dried fruit, a sports bar, bagel with peanut butter. Eat something high energy and easily digestible. Be sure to include hydration — water, sports drink if it's warm outside to give you the electrolytes you need, and coffee if that's part of your normal routine.
Pace Yourself. Most racers give their best effort in the first mile leaving two more to go! Aim to negative split your effort on race day — that simply means finishing the second half of the race faster than you ran the first half. Start conservatively and build your effort throughout the run. When you start out too fast, your body works too hard too soon and fizzles after the first mile, making your overall time slower, not faster. In the last quarter mile, kick it in to the finish line to finish strong.
Get Your Marathon Training Plan…Click Here!
*Source: Popsugar

[ulp id="UPqhUAICWuCfYVZa"]