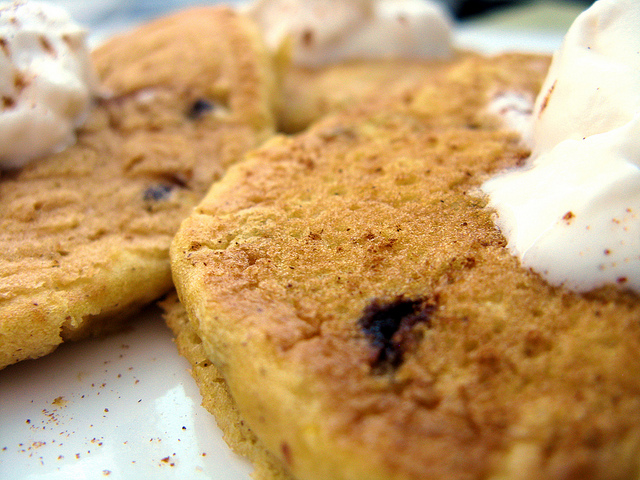 Healthy  Pumpkin Protein  Pancakes
This is one of my favorite fall recipes for breakfast! These pumpkin protein pancakes have a lot more protein than regular pancakes (41 grams ?) and will give you a more long term sustainable energy rather than that quick sugar rush and drop you get with traditional pancakes. These also make a great pre and post workout snack too!
Ingredients:
1/3 cup organic canned pumpkin puree
1/2 tsp vanilla extract
1 serving vanilla protein powder 
2 egg whites
1/4 tsp cinnamon
1/4 tsp pumpkin pie spice (optional)
Directions:
Mix all the ingredients together in a bowl or blender. If the mixture seems a little too dry or sticky, or if you want a wetter batter, just add a little more pumpkin to the mix.
Fully cook the other side, serve on a plate with some Greek yogurt and cinnamon (or other toppings of your choice)
Nutritional Facts
Total calories: 234
Protein: 41 g
Fat: 2.5 g
Carbs: 11 g
Fiber: 3 g
Recipe source
photo source