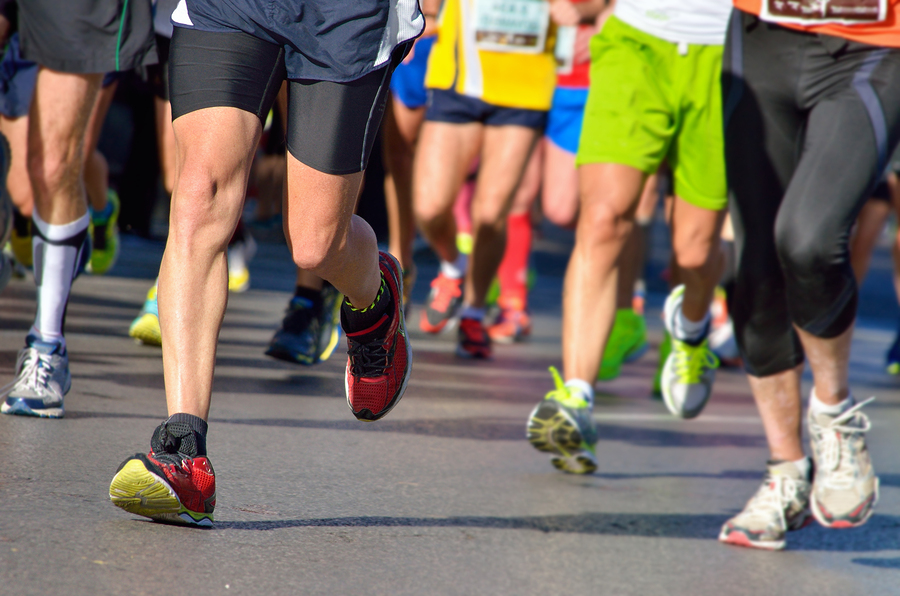 Don't Run Your First Marathon Until You Read This
      Taking on your first marathon can very intimidating. All of the work and training is about to be put to the test. But don't let your nerves keep you from enjoying yourself. This is your first marathon and should be proud of yourself for taking this leap. Now that you are about to take on your first 26.2 miles, keep in mind these few tips. And by the way…You can do it!
Throw any time goals out the window. You only have one first marathon. I think the goal of that first marathon should be completion, not a time on the clock! You will have plenty of chances at future marathons to crush those time goals. Enjoy the experience as much as possible and take it all in! When race day nerves set in remember a few things. A little bit of nervousness is completely normal—we ALL experience it! I like to think that some nerves help me to do even better on race day. Look over your training. Think about how you accomplished those tough workouts and trust in them to get you to that finish line. The more we visualize and expect success, the more likely it is to happen!

Be your own biggest cheerleader. It is so easy to get down on ourselves when the going gets tough. Being negative will not do any good. Smile, pat yourself on the back, talk to yourself about how awesome you are for running A MARATHON!!!!! Move forward.

Start drinking and fueling early on. During your training runs practice what fuel works best for you and stick with it. Don't wait until you feel thirsty or you feel a drop in your energy to eat or drink. I usually take a gu at miles 7, 15 and 21, which that works great for me. I start taking in liquids at the first aid station and usually switch off between water and gatorade at each aid station. Walking through the aid stations to drink will make it so you drink more and spill all over yourself less.

Don't wear a brand new TYPE of running shoes like I did. Stick to what works for your feet. I usually buy a pair of my favorite type of running shoes (the PureFlows) two weeks before the race and put in about 20-30 miles on them before race day. This way they are a little worn in but they still feel new and extra cushioned. The same goes for clothing!
Read full article here
Related articles