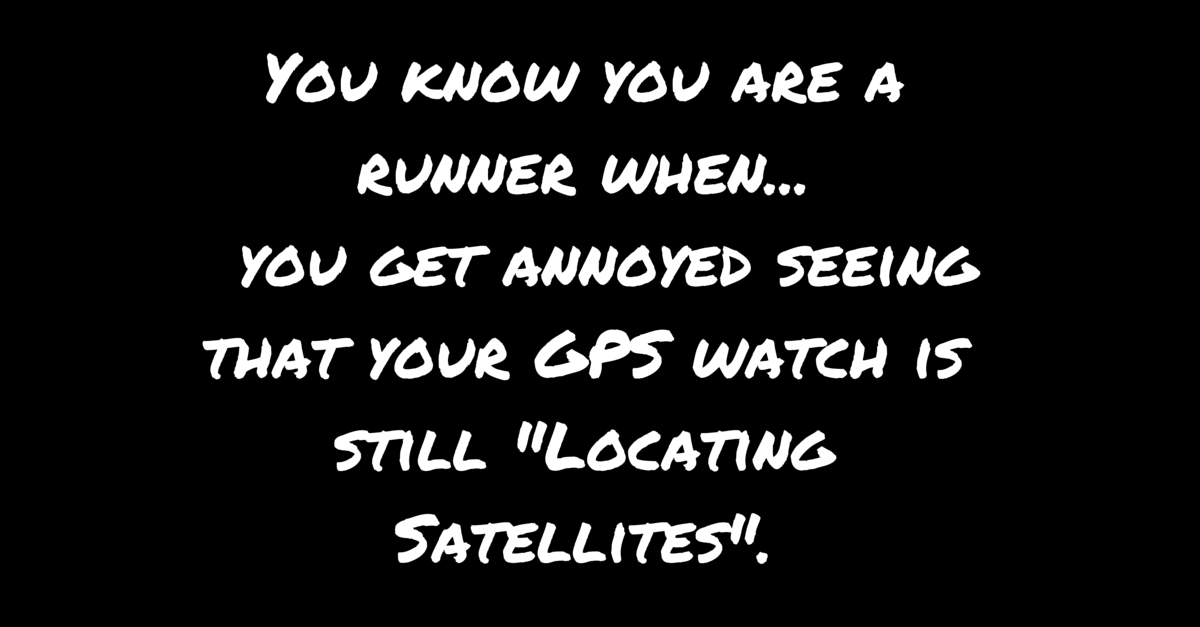 Signs That You May Be A Runner
       Do you remember when you put on your first pair of running shoes and decided, yep, today, I will run. It was the start of a passion, the beginning of driving your family crazy, and the endless obsession with stretching.
You even seem to have your own language right? Who else know knows what fartleks are, what PB means, and where your plantar fascia is located….. in a split second.
 By the way, don't change a thing. Except your fate. 
You know you are a runner when…..
1. You REFUSE to except that you have an injury, not that you have pain, but that you may have to cut back for a while.
" Doc, you see, there is this marathon that I am training for so…..
2. Yes, look at me, I look like a gazelle running thru the forest. Even my hair looks great today!
3. Rest day, what? I feel like I just thru everything away! #thestruggleisreal
3. Missing one run means that you can no longer fit into your jeans, not one pair!
4. You walk into the running store, and everything is exactly what you have been looking for. I'll take this, and this, and oh, look at this. Let me take some pictures and send it to my running crew!
5. 10 Sports bras, 12 pairs of yoga pants, 15 tanks cause hey, I sweat a lot. Wow, do I really have this many head bands? 
6. Got to get these bills out. Do we have any milk for the morning? Need to pick up the dry cleaning. What DO we have for dinner tonight? Maybe just one quick run first. Only a few miles right?
7. It's just a little meniscus tear. Who needs a complete knee joint anyways!
8. Go out fast, really? That's OK, you can do all of the work in the beginning, when I pass you, I will be sure to make sure that you are OK.
9. Goals!
10. Are you a runhole? That's Ok, there are many of us too. Welcome!
11. Noooooo!
Like this post? Share it with a friend!